Progress Publishing Co.

Greyhound Racing Betting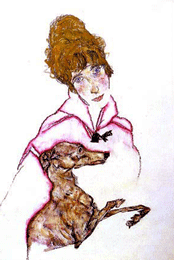 Greyhound Racing Betting
*******************************************************************
Pari-mutuel betting system
Types of greyhound racing betting
Straight Bets for greyhound racing
Exotic Bets for greyhound racing
Greyhound racing betting systems
Basic rules for greyhound racing betting
*******************************************************************
Pari-mutuel betting system
The system of betting used in greyhound racing is the same as in horse racing, jai alai and all kinds of sports betting. The system is called pari-mutuel. It was invented in 1872 by the French Pierre Oller. The way that system works is simple. All bets of the same type are placed in one pool. All the government and state taxes along with the racing track's takes are deducted from the pool. The total rake can be anywhere between 15 and 25% depending on the location. The rest of the money is divided equally between all the winning tickets. The computer, which is called totalizator calculates the correct odds and based on those odds payoffs. That information is displayed on the tote board visible for all participating bettors. The calculated odds keep changing as long as the bets are made. The final odds will be established right before the start of the race. The longer the player waits before making his bets, the better idea he has about the odds he'll be going against. The better the greyhound is the lower odds and the smaller payoffs will be.
Types of greyhound racing bets
Greyhound racing offers many types of bets to a bettor to choose from. The number of specific bets and their types differ from country to country and even from one racing track to another. However, all bets can be grouped into two major categories – straight and exotic bets. The simple ones are straight bets recommended for a novice player to start his greyhound racing gambling. More experienced players and professional handicappers employ a wider range of bets, which includes many types of exotic bets. The prudent way to approach greyhound racing betting is to first learn the best strategies for the straight bets and later progress to more complicated exotic bets.
Straight Bets
Straight bets are the easiest bets to understand and make and that's why they are the most common bets. The include bets "to win", "to place" and "to show".
Betting to win – this bet will collect if a chosen greyhound will come first.
Betting to place – it is a winning bet if a greyhound finishes first or second. This bet is usually made when players are hesitant about making a win bet. They feel that they have more chances to be correct with the place bet.
Betting to show – a player will be paid off when his greyhound comes first, second or third. The bettors who have a very low confidence in their handicapping skills usually go for that type of greyhound betting. The profits with the show bets when they happen are usually very small. Because of that, if a greyhound is good for a show bet, it's should be considered worth of a win or a place bet.
Across the board – this is a combination ticket that combines previous three types of bets into one. This will be a winning bet when greyhound wins, places or shows. If a greyhound comes first, across the board ticket will pay for all three win, place and show bets. If a greyhound takes a second place, only a place and show bets will collect. If a greyhound finishes third, then only a show bet will be paid off.
The good money management practice for the straight bets is always betting the same amount. The bet size could be set as a small percent from a player's total bankroll. If a bankroll grows so does the bet size. If it shrinks, the bet size goes down accordingly to the same percent.
Exotic Bets
Exotic bets are the bets made on few greyhounds at the same time.
Betting on a daily double – this is a bet on two greyhounds to come first in the first and second race of the day.
Betting on quinella (quiniela) – a player will win this bet if two selected greyhounds will take first and second place in the same race regardless of the order.
Betting on exacta or perfecta – this bet will payoff if two chosen greyhounds will come first and second in the same race exactly in the predetermined order.
Betting on trifecta – a player will collect on this bet if his three picked greyhounds will finish first, second and third exactly in the chosen order and in the same race. The trifecta is probably the most popular bet among all exotic bets. That type of betting is preferred by most handicappers due to the high payoffs it usually offers.
Betting on superfecta – this will be a winning bet when four player's greyhounds come in first, second, third and fourth places in exact order.
Pick 3 – this bet means betting on three chosen greyhounds to win three separate but consecutive races.
Pick 6 – with this bet a player is betting on 6 greyhounds to win 6 consecutive races.
Greyhound racing betting systems
Many greyhound racing players like to use all kinds of betting systems trying to increase a chance of winning. The systems give greyhound racing bettors a feeling of being logical and systematic with their approach to betting. They are also fun to use. Most popular betting systems are "boxing" and "wheeling". These systems are used for exotic bets.
Boxing betting system
Boxing betting system requires a bettor to buy all possible combinations and permutations of chosen dogs for a specific type of bet to guarantee a win providing that winning dogs are among the chosen entries. The problem with that system is that sometimes it requires a big investment. The cost must be kept under control for the system to be effective. The examples below illustrate how boxing is supposed to work.
Quiniela (quinella) boxing: a bettor is betting on two dogs to take first and second place in the same race regardless of the positions' order. Since the order is irrelevant the total number of all possible combinations of two dogs out of total of eight dogs equals 28 tickets. That's too many tickets to make that kind of betting profitable. To cut down the number of tickets and their cost, many greyhound racing bettors choose the best dogs out of eight and box them into quiniela. If for ex. they'll pick 4 most promising dogs, then the total number of tickets necessary to cover all possible combinations of two dogs out of 4 chosen will be only 6 instead of 28. That will drastically decrease the betting investment but the chances will still be decent to win a quiniela bet.
Exacta (Perfecta) boxing: it's the same bet as quiniela but the order of the finishes is important. In that case we'll be dealing with permutations instead of combinations. The number of all possible permutations of two dogs out of eight possible will be 56, which will guarantee an exacta win but the cost will be too much for profitable betting. However if we'll cut the number of dogs included in betting to 4 best ones, the total number of tickets will go down to 12 instead of 56. In result the price of betting is reduced but the chances are still good to nail that exacta bet.
Trifecta boxing: three chosen dogs must finish first, second and third in exact order. The total number of permutations of 3 dogs out of total 8 requires buying 336 tickets to guarantee a win. The cost of those tickets is too much to justify that kind of betting. That's why the greyhound racing players choose smaller number of dogs to box them into trifecta. If only 4 best dogs are included in the box the number of tickets generated will be only 24 instead of 336. Huge reduction of betting cost follows and the bettors still like their chances.
Wheeling betting system
Wheeling system tries to cut the cost of betting even further. Basically, it's the same as boxing system – the only difference is that one chosen "key" dog will appear in all tickets. The rest of the dogs on any specific ticket will be chosen from the pool of the dogs.
Quiniela (wheeling): one key dog will be combined with any other dogs from the rest of the seven dogs. The total number of tickets will be only 7 tickets, which is a lot less than 28 tickets required by boxing betting system.
Exacta: unlike quiniela betting exacta requires an exact order of finishes. That means that the key dog should be considered in the first and second place. That doubles the total number of tickets making it equal 14 tickets.
Trifecta boxing: trifecta betting wants three chosen dogs to come in first three places in specific order. The total number of tickets to guarantee a win equals 126 tickets instead of 336 tickets produced by boxing system. To cut the cost of betting even further, greyhound racing bettors don't wheel all available dogs. Instead they choose few contenders and ignore the rest. If only 4 best dogs are wheeled into trifecta, the total number of generated tickets will be 36 tickets instead of 126. The decrease of the price of betting is significant in this case, but chances are still pretty good to win a trifecta.
Basic rules for greyhound racing betting
1) Don't bet on all greyhound races – pick your spots.
2) Don't bet on the greyhound races with too many contenders.
3) Don't make a bet which pays less than even money.
4) Don't bet on maiden greyhound dogs.
5) Don't bet on a greyhound with deteriorating form.
6) Bet on contending greyhounds positioned closest to the inside rail.
7) Bet on the frontrunners with a good late speed and a good chance of breaking out first.
8) Bet on a greyhound with a higher class and improving form.
Copyright Progress Publishing Co. 2006
Selected References:
| | |
| --- | --- |
| John Scarne New Complete Guide to Gambling | The Gambling Times Guide to Winning Systems |
| Kelso Sturgeon Guide to Sports Betting | Alice Fleming Something for Nothing/A History of Gambling |
| Carl Sifakis The Encyclopedia of Gambling | Alan Wykes The Complete Illustrated Guide to Gambling |
| Prof. Jones Winner's Guide to Greyhound Racing | William E McBride Greyhound Racing |
---