Progress Publishing Co.

Dice Control for Casino Craps / Gambling Disciples of God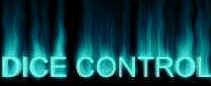 Chapter 29

Gambling Disciples of God
*******************************************************************
Dice Control as a science
Dice Control as an art
How to become a true Gambling Disciple of God
*******************************************************************
Everything comes to an end in this life, and our journey into the world of Dice Control is over.
Dice Control is a science. It gives us the principles behind the controlled throw of the dice and the principles of correct movements the different parts of our body have to make to execute a controlled throw. It explains what correct dice arrangements are and how to arrange them correctly during a pick-up process. It provides us with the criteria for choosing correct bets and describes the way the combination of correct betting, the dice arrangements and a controlled throw works during the game.
Dice Control is also an art. First and most of all, it's an art of controlled throwing – the art of perfect execution of all moves performed by the parts of our body involved in a throwing motion. It's also an art of a smooth and fast dice arrangement, dice pick-up and a flawless dice grip. The road to perfection in the art of Dice Control, like in any other art, has no end. There is no end – only a process of moving forward. In that respect, I am as much a student of that art as you are. When you learn the art, you can never be satisfied with what you already know and able to do – a self-contention breeds mediocrity. Any degree of proficiency in the art is nothing, but a stepping stone to a higher level of mastery. The further you'll advance in the art, the better your Dice Control will be. However, no matter how good your skill is, never give up your quest for artistic perfection – only then you'll become a true Gambling Disciple of God and acquire the power to control the dice unknown to gambling fools.
I hope, one day, I'll see you in the plush rug joints of this world. Be wise, be patient, trust nobody and rely on yourself. Play percentages, old man, and never give up. Good Luck! Oops! Just kidding, just kidding – you know, that Luck has nothing to do with anything, and only ignorant ones use it to explain the events in gambling and life.
---



---
Click : HOME PAGE CONTENTS DIAGRAM ORDER LINKS CRAPS HISTOR
CRAPS SYSTEMS CRAPS RULES CRAPS GRIPS DISCIPLES DICE CONTROL CRAPS MASTEREER