Progress Publishing Co.

Dice Control for Casino Craps / Gambling Disciples of God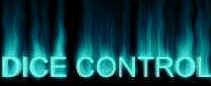 Excerpt from Chapter 8

Analysis of Controlled Throwing
*******************************************************************
In This Chapter
What is involved in controlled throwing
Three stages of throwing
A unique objective of every stage of throwing
The common goal of all stages of throwing
An "artist" versus a "shooter"
*******************************************************************
Controlled throwing is a physical skill. It involves correct positioning and coordinated movements of your thumb, fingers, wrist, elbow, hips and upper body. You have to perform those movements perfectly in all stages of your throwing, otherwise your throw will not posses the characteristics necessary to make it a controlled one.
There are three stages of throwing:
1) Dice Pick-up – in order to throw, you have to, obviously, pick-up the dice from the dice table. You have to learn the right way to pick up the dice.
2) Dice Grip – you have to hold the dice in a proper position inside your hand just before the throw. You have to learn the correct dice grips.
3) Throwing Motion – you have to execute successfully the throwing motion to give your throw its controlled nature. You have to learn all the movements done by the different parts of your body involved in the throw, and also a coordination of those movements, which is essential for producing a quality throw.
All three stages of throwing are equally important. A failure in any one of them will destroy your attempt to control the dice. Every stage has its own unique objective that determines specific movements the different parts of your body have to make to achieve that objective. The movements for every particular stage should be practiced separately from the movements used for the other two. The results of your practice can be greatly enhanced by a correct breathing and mental concentration. After you mastered the movements for every stage, you can practice the whole throwing process going through all three stages with smooth, fast and natural movements....................................
---
Gambler Place Online Casino Portal


What Casino Banner Exchange
---
Click : HOME PAGE CONTENTS DIAGRAM ORDER LINKS CRAPS HISTORY
CRAPS SYSTEMS CRAPS RULES CRAPS GRIPS DISCIPLES DICE CONTROL CRAPS MASTER