Progress Publishing Co.

Dice Control for Casino Craps / Gambling Disciples of God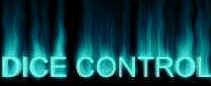 Excerpt from Chapter 27

Dice Control Troubleshooting
*******************************************************************
In This Chapter
The fall of the dice – the true measure of the real strength of a man
Two reasons why things can go wrong in your gambling

when you apply Dice Control

How to handle negative short-term streaks
Specific problem associated with

Dice Control

dice arrangements
How to spot immediately the problems in your controlled throwing – 8 signs of trouble
Explanations of the problems
How to correct immediately all problems during the game

to improve your Dice Control
*******************************************************************
Dice Control gives you an edge against the house and guarantees you a win in a long run. However, in gambling, as in life, bad surprises sometimes happen, and the dice do not act right. The real strength of a man can not be measured by the strength of another man; it can not even be truly tested by that special pair of blue stockings in his life – it can only be truly challenged by the fall of the dice. In the face of adversity, don't lose your own face – stay calm, composed and try to be analytical. Determine the nature of the problems causing the dice to misbehave and make necessary corrections to improve your game.
There are two reasons why you can experience negative results when you apply Dice Control. You can be going through a short-term losing streak, which is possible, because our controlled throw is a percentage throw. Percentage throw means, that you can lose part of the time, but in a long run you'll win more often than you lose due to a player's advantage. However, a player's advantage needs a long sequence of rounds of play to produce a guaranteed positive result. A limited sequence can produce a negative outcome. Thus, if your losing is caused by the hot or cold streaks, you handle it like any other problem in your life. All you have to do to weather the storm is to show some patience, character and discipline and continue to exercise Dice Control.
The second reason for not getting what you deserve is less than perfect application of Dice Control. As we know, that application involves the combination of correct betting, the dice arrangement and a controlled throw. There are many possible problems related to Dice Control application.
First of all, your betting can be out of touch with your dice arrangement. Any bet you make while using Dice Control requires a specific dice arrangement. If your dice arrangement is incorrect, Dice Control will not work, and you'll face regular bad odds of uncontrolled throw.
The big group of problems concerns an execution of controlled throw, which is extremely important element of Dice Control. Controlled throw connects the dice arrangement and the bets in a way that makes the bets advantageous for a player. If the quality of your controlled throw is poor, then that connection is weak or lost completely, and Dice Control becomes impossible. Always stay alert to spot immediately the flaws in your controlled throw. I give you below 8 signs of all possible defects you might detect in your throwing. I also explain their causes and give you few ways to correct them fast during the game.......................................................................................................................................................................... As soon as you send the dice in the air, observe their flight and their behavior after they land on the table. Look for all signs of trouble described above. Do it every time you throw the dice – concentrate on the quality of the throw, and the numbers will take care of themselves. Correct any problem you see to make your next throw better and the application of Dice Control more efficient.
---
---
Click : HOME PAGE CONTENTS DIAGRAM ORDER LINKS CRAPS HISTORY
CRAPS SYSTEMS CRAPS RULES CRAPS GRIPS DISCIPLES DICE CONTROL CRAPS MASTER