Progress Publishing Co.

Dice Control for Casino Craps / Gambling Disciples of God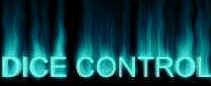 Excerpt from Chapter 19

Dice Arrangements for Dice Control
*******************************************************************
In This Chapter
What makes Dice Control possible
Role of dice arrangements in Dice Control
All possible arrangements for Dice Control
The "ideal" controlled throw versus realistic controlled throw
How craps dice arrangements effect the odds
Craps Dice arrangements and theoretical changes in the dice total frequencies
*******************************************************************
In Chapter 6 we established two elements of Dice Control – a craps controlled throw and the dice arrangements. Both elements are equally important: if one of them is missing, Dice Control becomes impossible. We can have Dice Control only, if a controlled throw and the craps dice arrangements work in the combination with each other. How that combination works? The dice arrangements are done before the throw. They place certain numbers on the sides of the dice. A controlled throw tries to keep those numbers on the sides all the way through the throw to the final stop of the dice . A controlled throw achieves that goal often enough to change the frequencies of the dice totals. In result, some dice totals will show up more often or less often in comparison with a regular, uncontrolled throw. We can benefit from the changes in the frequencies by making appropriate bets. During the game I decide, first, what bets I want to make and then make corresponding dice arrangements followed by a controlled throw.
Suppose, I perform a craps controlled throw perfectly, but disregard the dice arrangement before the throw. In that case, the result of my throw will not be connected in any way with my bets – the throw will be useless. On the other hand, if I arrange the dice before the throw, but then throw the dice in uncontrolled arbitrary fashion, then possible beneficial effects of the dice arrangement for my bets will be lost in chaotic nature of the throw. Dice setting by itself without support of craps controlled throw is absolutely useless and a waste of time. I often see how the craps players arrange the dice before a come out roll to put, for ex, (5, 2), (6, 1) or (3, 4) on the top sides of the dice with a hope to throw a 7. They proceed with arbitrary throw without a slightest idea of what controlled throw is. In result, a 7 still appears, in average, one time out of six, and the players should not look stunned and disgusted, when craps numbers show up instead of expected 7.
Let's find out what kind and how many dice arrangements we can have for two die cubes. At the same time, we'll see what particular bets will benefit in terms of odds improvement for a player from specific dice arrangements...............
---
Gambler Place Online Casino Portal


What Casino Banner Exchange




Poker rules
Poker rules
casino em linha
Play your favorite online casino games including Blackjack, Roulette, Slot Machines, Video Poker and much more at Joga Casino.
Online casinos
Online casinos that accept USA players from all American states.
Free Bet
Free Bet
Mobile Baccarat
Mobile Baccarat
Horse Racing Bets
Online Football Betting & sports betting free bets deals with the latest news on bonus offers from the Premiership and all other divisions.
Gaming Search Engine
Gaming Search Engine
3 Line Slot Games
3 Line Slot Games
Sports Arbitrage
Sports arbitrage information for traders using arbitrage software for finding bets.
Online Casinos
Online Casinos
Poker Tables
Flop2River.com offers a wide selection of hold'em poker tables.
---
Click : HOME PAGE CONTENTS DIAGRAM ORDER LINKS CRAPS HISTORY
CRAPS SYSTEMS CRAPS RULES CRAPS GRIPS DISCIPLES DICE CONTROL CRAPS MASTER